About Us
Paul Johnson & Associates is a full service commercial real estate firm dedicated to delivering outstanding brokerage services to our clients and maximizing real estate performance. Since 1983 our firm has specialized in Shopping Center, Retail, Restaurant, Office and Industrial real estate.
As the top commercial real estate firm in Abilene, Paul Johnson & Associates employs professionals who are personable, bright, truthful and energetic. Paul Johnson's professionals combine significant expertise in all facets of the commercial real estate industry. These include but are not limited to leasing and management, tenant representation, consulting, acquisitions and land transactions. We have developed a track record of successful performance and continuously strive to be on the cutting edge in providing first-class services. Our Management Company also currently manages over 1.8 million square feet of commercial property.
Established in 1983
The firm of Paul Johnson & Associates is a family and friends operated business with a common goal of success through collaboration and focused vision to be the best at what we do.
Excellence is pushing yourself to be better by taking on the challenge to educate and advance in your career. We have three CCIM's and one candidate for the designation. Our firm also has a SIOR designee that earned their certification in 2010.
We partner with the top corporate Commercial Brokerages from around the world: JLL; Cushman & Wakefield; Colliers; and CBRE; among others.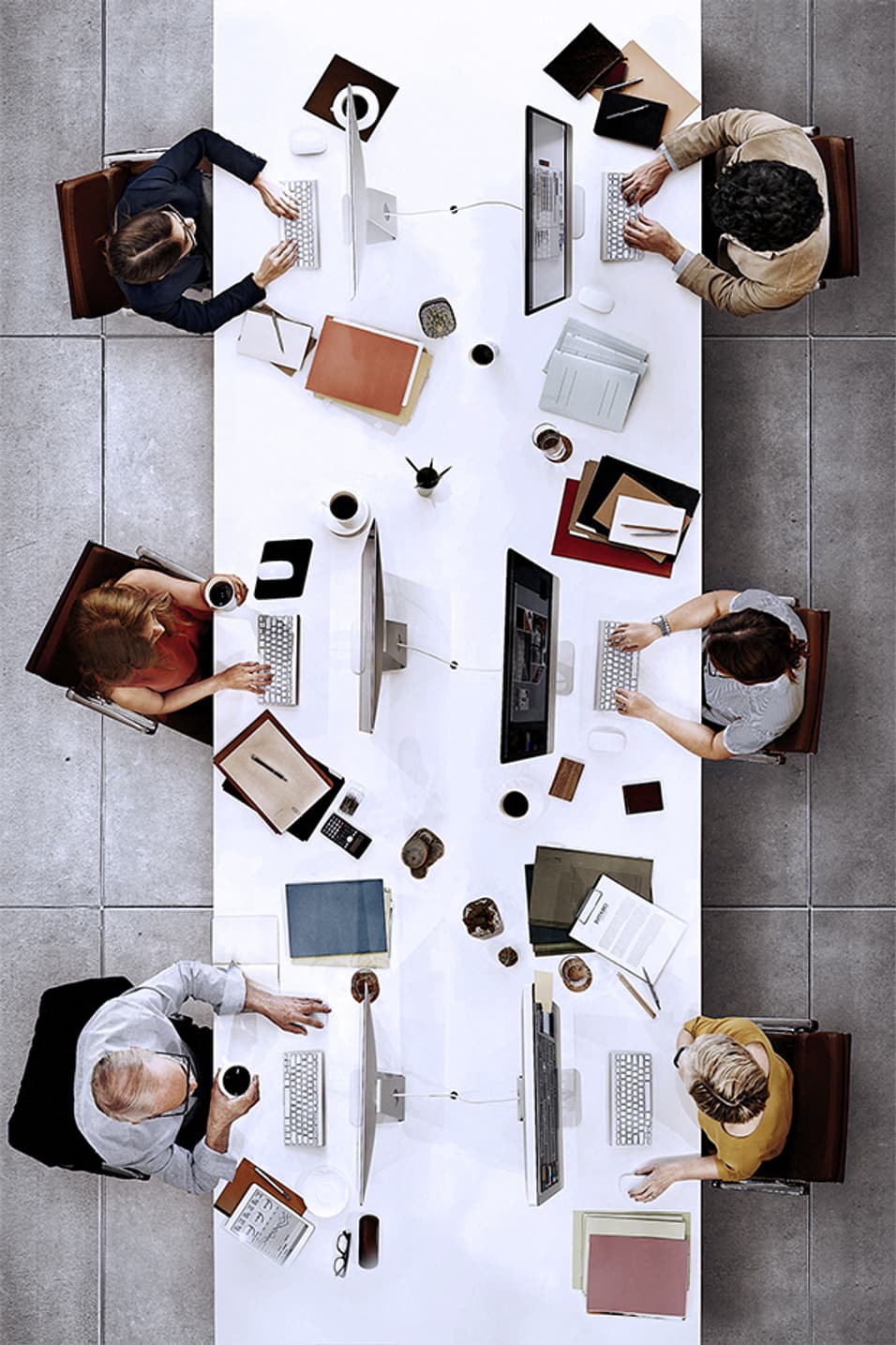 Our Professionals
Our team of dedicated professionals are here to assist you with your commercial real estate
needs. We are committed to building lasting relationships by providing you with exceptional
customer service, proven results, and expert local market knowledge.
Paul has been active in the Commercial Real Estate business since 1977. He has extensive experience in Real Estate Brokerage, organizing and managing Real Estate syndications, joint ventures, and marketing companies. Paul's knowledge and experience help him analyze opportunities for his clients. His goal is to assist his clients in achieving financial wellbeing through educated decisions. In 2018 Paul sold Windstar Industrial Complex, making it the largest industrial sale in 2018. Windstar's rentable building area is 728,112 and is on 102 acres. Also in 2018 he sold 180,000sf to the City of Abilene and leased 100,000sf to AbiMar Foods.
Erik has resided in Texas since 1974. Raised in Abilene and a graduate of Abilene High School, he went on to receive his BA in Advertising from the University of Texas at Arlington. First exposure to real estate came after being licensed in 1990. After 12 years of serving as General Manager of a local retail/wholesale company, he joined Paul Johnson & Associates in February 2004. During the first two years with the company, he achieved a Masters equivalent in Commercial Real Estate Finance by earning his CCIM in Vancouver, British Columbia. In February 2007 he earned his Texas Real Estate Broker's License. In 2010 he earned his membership with SIOR. To date, he has combined total sales and leases of over $55 Million. He has more than 685 transactions totaling 58 million square feet of property.
Matt was born and raised in Abilene, Texas. He is a former graduate of Abilene High School. He joined Paul Johnson & Associates in May 2007 and is currently a CCIM candidate (Certified Commercial Investment Member). To date, he has a combined total sales and leases of over $35 Million.
Tami was born and raised in Texas but has traveled all over the world as a dependent of the Air Force and after 16 years of the military, she settled in Abilene in 1995. Tami has worked for the United States Government in varies positions with her final position as a Supervisor with the Commercial Services Department in Panama. Tami first started with Paul Johnson & Associates in 2007 as the Office Manager and was asked in 2014 to assume the Property Management position as well. She turned over the Property Management position after obtaining her Certified Commercial Investment Member (CCIM) in 2018 and turned her focus to the Brokerage side of the business. Tami also handles the account for Paul Johnson & Associates to which she has a total of 30 entities between Paul Johnson's personal financials, personal businesses, internal company partnership, and the management companies.
Kimberly was born and raised in Texas and is a graduate of Bronte High School. After graduating from Bronte, she married a member of the US Air Force. Over the course of the past 20 years, she has lived in Warner Robins, GA, Colorado Springs, CO, Del Rio, TX, Yigo, GU, and Abilene, TX. She earned her BS in Business Management with a concentration on Management from Park University. She was first licensed as a Real Estate Sales Agent in 2016 in Guam. While in Guam, she was a Property Manager overseeing 250+ residential properties. In 2017, she relocated back to Texas and joined the Paul Johnson & Associates team as a Broker's Assistant. In 2018 she re-licensed as a Sales Agent in Texas. She served as the Commercial Committee Chair for the Abilene Association of Realtors for 2021. Currently, Kimberly is continuing her education in commercial real estate and property management.